To the little elves up in the North Pole, I know you are all hard at work this holiday season. I don't mean to trouble you but it's been an awful year and I could use a bit of cheering up. Of course, I know I don't deserve anything, I've accepted that a long time ago. But it's the holidays and I'm feeling a bit nostalgic. So I'm throwing caution to the wind as I send my holiday wishlist up your way.
All jokes aside, I'm awful to shop for. Not only am I awkward at accepting presents but I almost always just buy what I want. If I see it and I want it, I'll find a way to get it. If I don't, well, then, I guess I didn't want it badly enough. But like I said earlier, it's the holidays so I'll play along. Take note Santa's little helpers and any friends out there reading this, I present to you my 2017 holiday wishlist. Feel free to surprise me and make my day (joking of course…)
in every fangirl there's a wish...here's my 2017 holiday wishlist Click To Tweet
---
In no particular order, these are the items on my wishlist this year:
To Write Love On Her Arms Merchandise: I first came upon To Write Love on Her Arms around maybe six years ago when I was a senior in high school. I've been an avid fan of the organization but never been really able to outwardly support it since I'm your poor stereotypical broke millennial. If ya'll could help me change that I would be eternally grateful.
---
50mm 1.8f Camera Lens: This lens is a must have for all photographers and I've been itching to get my hands on one. The depth of field with this lens is amazing because all of my photographer friends know that lower aperture means more light and less noise, which unfortunately is currently lacking in my photography. 
---
A Supernatural Tattoo: Now this one is definitely a pipe dream since tattoos are hella expensive. Not to say the other items on this list aren't as well (because this whole list is pretty pricey) but I want this tattoo to mean something. I want there to be a story behind it and I want to fall absolutely in love with it. Stalking the Supernatural Facebook groups has really inspired me. So if anyone can help a fellow fangirl you….. I mean, how can you not want a tattoo like this one?   ~>  (Photo belongs to Jessica Marlene Marrs)
---
Wizard Planner Cover: for use with Erin Condren Life Planner:
 I was actually browsing Etsy for items to add to this list when I came upon this. Planners are my life and I have one for almost every facet of my life. The Erin Condren planners are one of a kind but so very useful. They literally have everything I look for in a planner and more. And how better to feel inspired and motivated than to see this Harry Potter inspired cover every time I take out my planner?
---
Time Turner Necklace:
No explanation needed here. I love Harry Potter. It was my childhood and I actually got a time turner earlier this year in January. I got tons of compliments on it which only made me love it even more. It also helped a lot with my anxiety. But it broke and can't be fixed. #sadface I really miss wearing it and would love to get a new one.
---
TDF Membership: To be honest, I'm not sure why I don't have this yet because lord knows I need it. TDF stands for Theatre Development Fund and they have a program where you can get discounted theatre tickets for a yearly price. You have to be eligible in order to join but I've asked several New Yorkers about this program and they all say it's worth it if you love theatre… which in case you haven't already guessed, I do!
---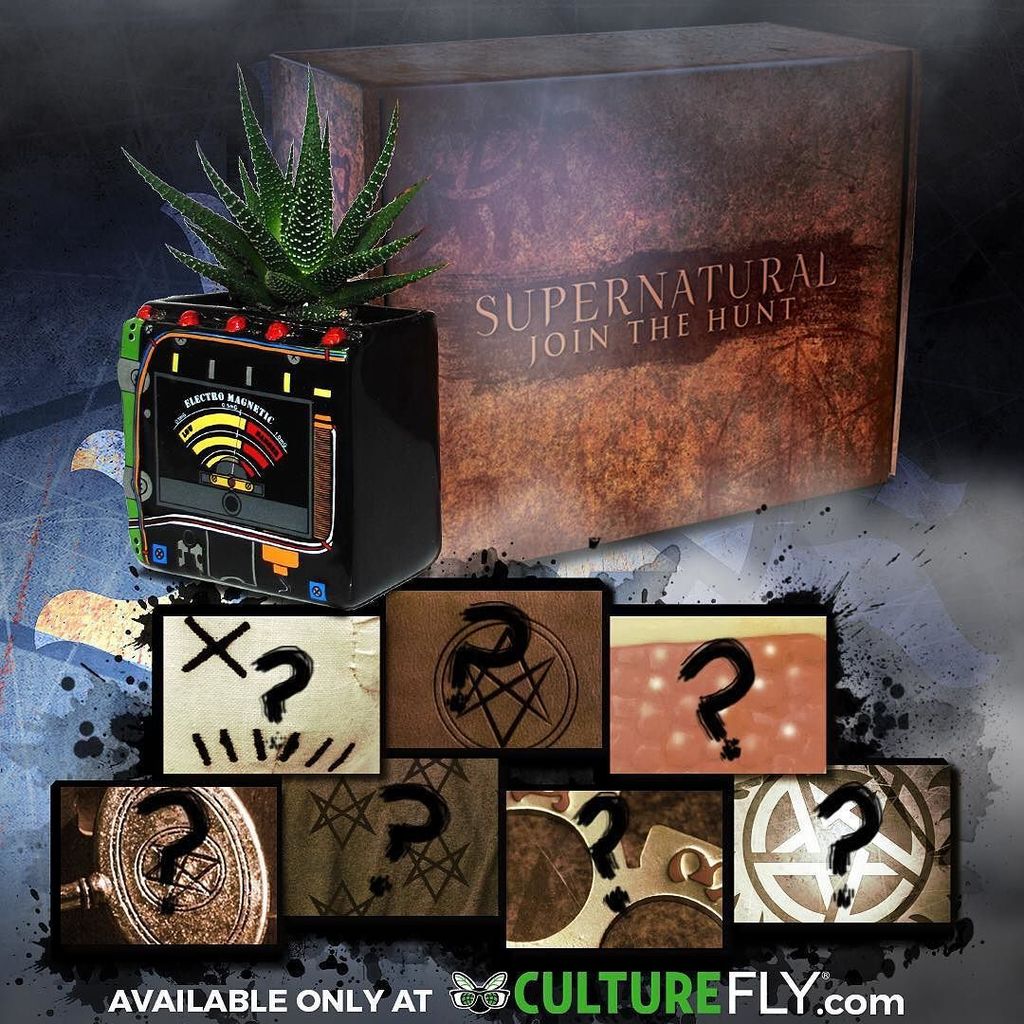 CultureFly's Supernatural Subscription Box: Can you say that I'm slightly obsessed with Supernatural? This is a newly created subscription box from CultureFly and I've already ordered one during Black Friday so I'm not sure if this should even be included on this list. But it's a quarterly subscription box that I know I can't afford annually. I can justify ordering it once (for research purposes) but I would love to have a yearly subscription. There's just something exhilarating about getting a mystery box every few months or so. Something to look forward to you know?
---
Let's connect! >> Instagram | Twitter | Pinterest | YouTube
What's on your holiday wishlist this year?
Click To Tweet